Mechanical Engineering Subjects Tuition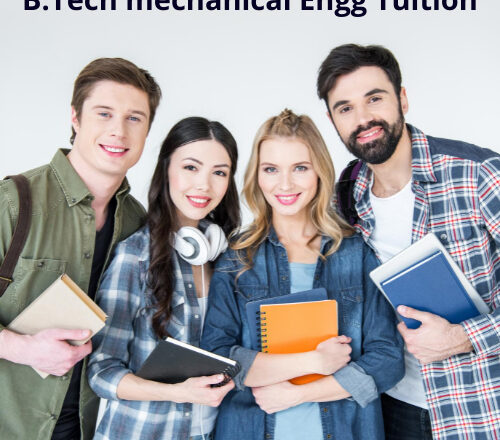 Join The Best Mechanical Engineering Subjects Tuition Class. Academy Of Engineers Provides Best Tutorial Services For National And Foreign University. Mechanical Engineering Subjects Tuition Classes Are Available In Online As Well As Offline Mode. We Cover Syllabus Of All University. Mechanical Engineering Subjects Tuition Is The Core Subject Taught To The Students Of Electronic Engineering, Electrical Engineering And Computer Science Engineering. Contact Us For The Best Online Mechanical Engineering Subjects Tutor.
Main Features
Common For All B.Tech Students 1st year
Basics of class 11th & 12th are required
Classes are available in group as well as One-To-One
Highly Experienced faculties from colleges and corporates
Individual attention with free test series and doubt session
100% Passing Results 
Timing is flexible and adjustable
Classes are available in online as well as offline mode
Mechanical Engineering Subjects Tuition
Academy Of Engineers provides best tuition classes for Mechanical Engineers. Tuition classes are available for all subjects of Mechanical Engineering. Mechanical Engineering Subjects tuition are available offline as well as online. The list of subjects for which mechanical engineering subjects tuition are available are-
Engineering Mechanics
Material Science and Engineering
Heat Transfer
Fluid Mechanics
Machine Drawing
Fluid Machinery
Kinematic Analysis and Synthesis
Workshop Practice
Manufacturing Processes
Applied Mechanics Lab
Machining Technology and Metrology
Dynamics of Machines
Metrology and Metallography Lab
Electrohydraulic Control Systems
Measurement and Instrumentation
Steam Power Plant 
Strength of material
Industrial Management
Engineering Drawing
Theory of Machines
Machine Design
CAD/CAM
Mechanics
Mechatronics and Robotics
There is a vast area for mechanical engineering subjects in various universities and colleges. The combination of these subjects makes it an interesting branch of Engineering. The accompanying segments will give you a diagram of the significant Mechanical Engineering subjects secured for various degree and recognition programs.
Mechanical Engineering Subjects Tuition
For Registration Call 91-9818003202 | 91-9560384454
B.Tech and Engineering Diploma pursuing students can join subjects tutorial for mechanical
Purpose is to clear doubts and equip engineering students with the right concepts so that they can score high in semester exam.
We have a team of highly qualified faculties to teach all subjects of B.Tech Subjects.
Fresh Batch is going to start soon
— 28 February 2017
Mechanical Engineering Subjects Tuition(B.Tech & Engg Diploma) Stay focused towards your goal to achieve high success during semester exam. Start taking serious each and every exam along with assignment and project work!
Solve questions from different text books. Try to solve questions from different text book, utilize your time during zero period
Set Your Goal(Do it now) Set your goal from right from beginning and bring in hobbits to do it now mindset. I promise you will never be back in your career